International Roaming Request Form
Request International Roaming Before Your Trip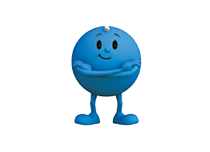 Request for Activation of International Roaming
Please complete the Request Form below and our friendly Customer Service team will contact you within two (2) business days to authorise your eligibility for International Roaming. Once authorised, activation can take up to 24 hours to process. If you require International Roaming to be activated sooner than this, please call 1300 305 000 prior to leaving Australia.
Customers may be required to pass a payment history check before International Roaming is activated.
The activation of International Roaming is subject to acceptance by engin and can be deactivated in accordance with our Standard Form of Agreement (SFOA), please see our Customer Terms for our latest agreement.
International Roaming costs can be much higher than your usual usage charges within Australia and are excluded from any 'included value' in your plan. It's important that you know and understand these costs and how they are incurred before activating Roaming. We recommend you visit the International Roaming Tips to find out more information.
Terms and Conditions
International Roaming charges are much higher than my normal plan charges;
Charges vary from country to country;
I will be billed for both sending and receiving calls, text, MMS and data;
Switching off all automatic updates, relating to emails, Apps and any other data stream, is recommended; Failure to do so may result in high data roaming costs;
Wi-Fi connections (usually available in hotels / food chains etc;) should be used wherever possible to reduce the use of International Roaming; If using a Wi-Fi connection, it is my responsibility to ensure my service is connected to the Wi-Fi source before using data on my mobile phone;
Receiving an SMS from friends / relatives in Australia is generally cheaper than a call; Consider texting friends and relatives instead of calling and let them know that it will cost you to receive their calls;
Due to the delay in roaming charges being made available to engin by overseas networks, I may not receive any alerts regarding International Roaming usage;
If engin does receive records of International Roaming costs and deem such costs to be excessive, engin maintains the right to suspend the service in accordance with the engin SFOA;
I will be responsible for payment of all International Roaming charges, whether data, calls, MMS or text;
I will contact engin upon returning to Australia to deactivate International Roaming on my mobile service.