Samsung Galaxy S5
Stay Connected with engin's Mobile Phones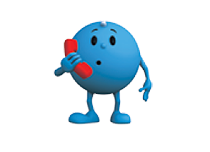 Key Features
2.5Ghz Quad Core processor
Double Wi-Fi Connection for faster speed
Download Booster
IP67 Dust & Water Resistant
Long Battery Life
Access to Dropbox *(50GB cloud storage)
Ultra Power Saving Mode
Stay secure with Finger Scanner
Slim Bezel
MicroSIM card support only
Available in Black and White
Choose Plan
Mobile Saver 20
---
500MB Data + BONUS 500MB
$300 Standard Call Value*
Unlimited SMS & MMS
---
$44 per month
Total Min. Cost $1056 over 24 months
($24 Phone + $20 Plan)
Mobile Saver 30
---
1GB Data + BONUS 1GB
$600 Standard Call Value*
Unlimited SMS & MMS
---
$54 per month
Total Min. Cost $1296 over 24 months
($24 Phone + $30 Plan)
Mobile Saver 45
---
2GB Data + BONUS 2GB
Unlimited Standard Call Value
Unlimited SMS & MMS
---
$69 per month
Total Min. Cost $1656 over 24 months
($24 Phone + $45 Plan)
* Standard 2 min call to AU mobile $2.20
Data Excess Usage $10 per 1GB (auto topped up in 1GB blocks)
Please see our Critical Information Summaries for full plan details. Terms & Conditions and Acceptable Use Policy apply.
PLUS all Mobile Saver plans include...
FREE calls to engin mobiles on the same account
Automatic Data Top Ups for convenient & cost effective extra data
Flexibility to move up & down Mobile Saver plans
Fast Mobile Data speeds on the Optus 4G Plus Network when you BYO compatible device or purchase one from our range of Mobile Phones
No Setup Fees
Terms and Conditions
Early Termination Fees apply calculated as 50% of Monthly Access Fee x months remaining in min term (plus any mobile hardware repayments). 4G coverage subject to handset compatibility & available in selected metro areas only, see Mobile Coverage. Included values expire each billing period, are for use in Aust only, & subject to pro-rata calculation in 1st month. Standard Call Value includes Standard National Calls to AU fixed line/mobile services, Calls to 13/1300/1800 Numbers, Voicemail Retrievals and Call Forward to AU numbers only. Calls charged in one (1) min increments. Other calls extra. Excess mobile data auto topped up in 1GB blocks ($10/1GB).
Double Data offer applies to any month-to-month or 24-month Mobile Saver mobile plan. This offer may end at any time without notice. Double Data applies to the plan's monthly inclusion of Mobile Data for national use only. Double Data will apply each month for months 1 - 24 only and is forfeited if your service is cancelled. If you exceed your plan's monthly inclusion of Data within a billing cycle, you will be automatically charged $10 per 1GB for Automatic Data Top Ups. Data access is subject to device compatibility, network capabilities & customer location.