Hosted Phone PBX - Features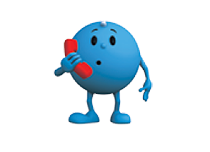 Anonymous Call Rejection
Reject calls from anonymous parties who have explicitly restricted their Caller ID.
Automatic Callback
Enables users who receive a busy condition to monitor the busy party and automatically establish a call when the busy party becomes available. This service can only be activated when calling within the business.
Call Logs (Reports)
Provides users with call logs for received, missed and placed calls.
Call Forwarding Always
Redirect all incoming calls to another phone number. If activated, users must specify a forwarding number.
Call Forwarding Unreachable
Allows for configuring a location, such as a mobile, where a call should be redirected when the main device is unreachable, for example if there is a power outage at your office.
Call Hold
Enables users to hold a call for any length of time by pressing a feature key on an IP Phone. Parties are reconnected again when Hold is disabled.
Call Return
Enables users to call the last party that called, whether the call was answered or not.
Call Transfer (3rd party consult)
Enables you to consult with the 3rd party before transferring a call.
Call Transfer (Blind)
Enables users to transfer a call to a 3rd party without consulting the 3rd party. To initiate blind call transfer, the user presses the 'transfer' button and dials the 3rd party. The user then hangs up.
Call Waiting
Enables users to answer a call while already engaged in another call.
Caller ID Block
Enables blocking of identity to the called party.
Do Not Disturb
An extension can activate a do not disturb to block incoming calls to a call cascade option. Do not disturb can be used to block calls to an extension & to forward calls to an extension.
Hoteling (Hot Desking)
Companies often reserve a set of cubicles and phones for mobile workers who come into the office from time to time. 'Hoteling' enables mobile users to share office space and phones on an as-needed basis, like a hotel room.
Last Number Redial
Enable users to redial the last number they called.
Voicemail (+MWI)
The arrival of new voicemails can be signalled with a visual message indicator at the extension telephone set. New voicemails at shared voice mailboxes can be indicated to a set of extensions. Stuttered dial tone is also provided for sets without message – waiting indicators.