Making a Compliment or Complaint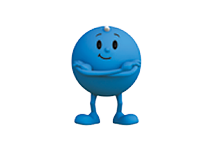 We are dedicated to excellence in servicing our customers.
At engin we love to hear from our customers, when they are receiving excellent service from our company. You can lodge a compliment to the specific representative below.
If for some reason, you are not satisfied with the service received, we have a complaint policy in place.
There are several methods to file a compliment or complaint. We will ensure that your compliment or complaint is handled as efficiently and effectively as possible in accordance with our policy.
Please use your preferred method from the options below to submit your compliment or complaint and if possible include your customer number and return contact details in any correspondence.
Contact us via Email
Customer Relations Department
This email address is being protected from spambots. You need JavaScript enabled to view it.
Contact us via Phone
1300 305 000
Monday to Friday, 8am - 9pm AEST/AESDT
Saturday, 9am - 3pm AEST/AESDT
Contact us via Mail
Customer Relations Department
engin
PO Box 631
Collins Street West
Melbourne VIC 8007