Support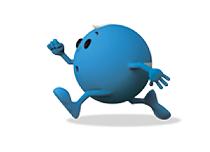 Financial Hardship
Financial Counselling Hotline - 1800 007 007
This page lists the current network outages that may affect your engin services, as well as scheduled outages and any outages closed in the last 48 hours. Times listed are in AEST unless otherwise specified.
---
Current Network Status Updates
There is currently no service outage, everything is running smoothly.
Mass Service Disruptions Notifications
Vocus brands (including iPrimus, Commander, Dodo, Eftel, aaNet, ClubTelco and engin) pride themselves on delivering great customer service and are committed to their obligations in accordance with the Telecommunications (Customer Service Guarantee) Standard 2011 (CSG Standard).
However, occasionally events such as natural disasters and emergencies (eg. floods and bushfires); extreme weather conditions (eg. storms and lightning); or damage to our facilities or the facilities of our suppliers and other things that the Vocus Group cannot control could mean we are prevented from repairing faults or connecting standard telephone services within usual timeframes.
These types of events may trigger a Mass Service Disruption exemption which releases the Vocus Group from complying with the CSG performance standards for the duration of the Mass Service Disruption.
This exemption process is outlined in part 3 of the Telecommunications (Customer Service Guarantee) Standard 2011, which is explained on the ACMA website. Should you wish to challenge an exemption, you can raise the matter with the Telecommunications Industry Ombudsman (TIO). More information and contact details are available on the  TIO website.
When a Mass Service Disruption exemption is in place in your area, Vocus will contact you directly or issue a public notice in a daily newspaper and place the full details on our website, www.vocus.com.au/msd.
Resource Centre
The engin Resource Centre contains all the information you need to use your engin Hosted Phone. This resource centre also features general information relating to your NBN connection.
To access these resources, simple choose the resource centre for your particular product below: