Email Phising Scams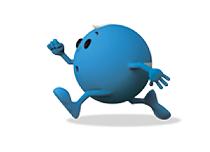 Phishing emails are sent from fake or spoofed email addresses. They can claim to be from a bank, online retailer or credit card company. The emails direct recipients to a website that looks like the real website of a retailer or financial institution and are designed to encourage the recipient to reveal financial details such as credit card numbers, account names and passwords.
Phishing emails are covered by the Spam Act and also considered a criminal offence. Where the victim of phishing is anyone other than the Commonwealth, the responsibility for investigating the offence lies with the state or territory police whose jurisdiction the victim resides within.
Below are some guidelines that will help you to determine whether an email you received is a phishing email:
The email is sent from a fake email address and not using the company's domain (eg.

This email address is being protected from spambots. You need JavaScript enabled to view it.

)
The email does not address you by your proper name.
The email might contain typing errors and grammatical mistakes.
The email might claim that your details are needed for a security and maintenance upgrade, to 'verify' your account or to protect you from a fraud threat.
The email might even state that you are due to receive a refund for a bill or other fee that it claims you have been charged.
You can take the following steps below to ensure that you are less susceptible to phishing attacks and thereby protect your personal data online:
Do not reply to any email asking to verify your personal data. You will find that legitimate companies, vendors and merchants do not send such requests via email unless you have submitted an email enquiry to them.
Contact the company right away to ask for clarification of such emails.
Never divulge information, such as passwords and credit card, social security, and bank account numbers, to anyone making contact with you unless the email is genuine.
Only give such information when you initiate an email enquiry or service call, and only do so with trusted sources.
Use anti-virus software and/or firewalls on every computer you own/use to ensure it is secure and free from viruses and spyware.
Stay up to date with current scams and always report suspicious activity.
If you suspect that an email you have received pertaining to be from engin is a phishing email, and it meets the above criteria, please delete it from your computer immediately and do not open any files attached to the message.
For more information about Phishing attacks please visit the website: SCAMwatch Radar and ACMA Spam Information.